Carly Peddle
Associate
Direct: 604-659-6066
Direct: 604-659-6066

Email:
carly@mackayboyar.com

Download v-card
Refer

Carly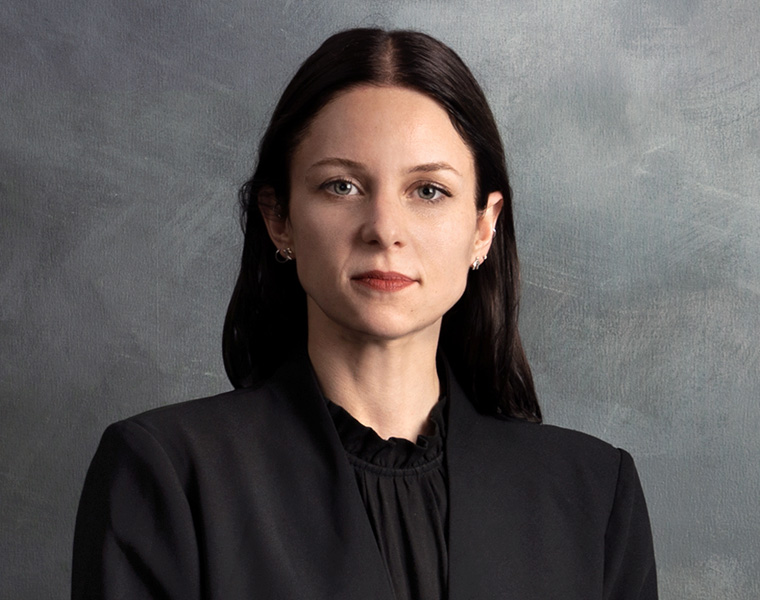 Carly Peddle
Associate
Direct: 604-659-6066
Direct: 604-659-6066

Email:
carly@mackayboyar.com

Download v-card
Refer

Carly
Refer

Carly
Carly Peddle is an associate at MacKay Boyar, where her practice focusses on criminal, regulatory, administrative, and civil litigation. In addition to appearing before numerous regulatory bodies, Carly has also appeared before the BC Supreme Court, all levels of court in Ontario, and the Supreme Court of Canada.
Before joining MacKay Boyar, Carly spent nearly three years working at a leading criminal law firm in Toronto. In this role, Carly represented clients charged with a wide range of offences at trial and on appeal. In addition to her criminal practice, Carly represented clients in select civil and administrative proceedings, including prosecuting and defending police misconduct, and representing a participant in the BC Commission of Inquiry into Money Laundering.
In 2022, Carly acted as Commission Counsel to the Honourable Justice Hourigan on Ottawa's Light Rail Transit Inquiry, which investigated the commercial and technical circumstances leading to breakdowns and derailments on Ottawa's LRT system.
In her criminal practice, Carly acts for clients facing a broad range of criminal charges, including assault, sexual assault, and drug and weapons offences.
Carly received her JD from the University of British Columbia in 2018, where she graduated a Wesbrook Scholar, UBC's highest commendation. During law school, Carly dedicated much of her time to volunteering for non-profit legal organizations in the Downtown Eastside. Carly received a number of awards for her leadership, academic achievement, and community involvement, including a J.D.S. Tory Prize for Advocacy for her performance during the Gale Moot; the Honourable Thomas A. Dohm, QC Prize in Immigration Law; the Panvini Scholarship in Law; the HSBC Emerging Leadership Scholarship; and the BC Law Foundation Public Interest Award.
After law school, Carly served as a judicial law clerk at the BC Supreme Court for nine justices and completed her articles with the BC Prosecution Service in Surrey.
Areas of Expertise
Education
BA (Hons), University of British Columbia (2013)
JD, University of British Columbia (2018)
Bar Admissions
British Columbia, 2020
Ontario, 2020 (non-practicing)
Notable Cases
R. v. Bissonnette, 2022 SCC 23 (Intervention on behalf of the British Columbia Civil Liberties Association)
R. v. Ndhlovu, SCC Docket 39360 (Intervention of behalf of the Canadian Civil Liberties Association)
See all Carly's cases
Associations
Criminal Lawyers' Association
Trial Lawyers' Association