Andi MacKay
Co-Founder
Direct: 604.659.6062
Direct: 604.659.6062

Email:
andi@mackayboyar.com

Download v-card
Refer

Andi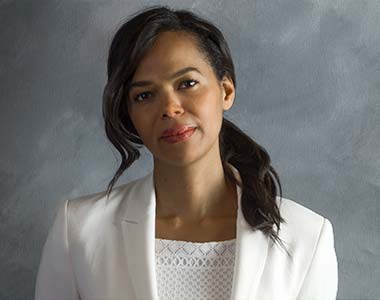 Andi MacKay
Co-Founder
Direct: 604.659.6062
Direct: 604.659.6062

Email:
andi@mackayboyar.com

Download v-card
Refer

Andi
Refer

Andi
Andi MacKay is a co-founder of MacKay Boyar Law Corporation and one of the leading civil and commercial litigators in the province. She is a dedicated trial lawyer with an extremely broad practice based on an inviolate commitment to her clients and their causes.
Benchmark Litigation recognizes her as a Litigation Star with an "impressive pedigree" and an "interesting" practice combining criminal and commercial matters.  She is also recognized for her expertise in criminal cases involving allegations of ineffective assistance of counsel.
Some of Andi's corporate clients include the Doctors of British Columbia, the Lawyers Insurance Fund and the Law Society of British Columbia. She also acts for a number of high net worth individuals in a broad range of litigation matters.
Andi's practice includes complex civil litigation, select criminal cases, investigations and administrative proceedings. She is regularly at the helm of a number of leading cases on the scope of fiduciary duties and acts for clients in a range of other matters including oppression proceedings, shareholders disputes and commercial lease matters. She also acts for police officers involved with code of conduct proceedings and other administrative proceedings. From 2003 to 2010, Andi was an associate special prosecutor of a complex criminal proceeding involving allegations of breach of trust by ministerial assistants. She also practices in less common practice areas including tavern liability law, contempt of court and insurance coverage actions and is a regular participant in criminal cases involving allegations of ineffective assistance of counsel.
Andi is a member of the faculty of the National Criminal Law Program, a lecturer at Allan McEachern Advocacy Course and a frequent lecturer for continuing legal education programs. She has been a contributing author to a number of textbooks, usually on evidentiary issues.
Andi has been involved in constitutional cases including a challenge to Employment Insurance legislation denying adoptive mothers maternity benefits. Although she did not succeed in that case, she was honoured to participate (and still thinks the case was wrongly decided).
For many years, Andi had the privilege of practicing alongside William Berardino, Q.C., one of British Columbia's most respected barristers. He challenged her not to specialize but instead to take on a broad array of cases, noting that, while the law is always changing, a general practice trial lawyer will develop advocacy skills that will remain constant. Andi took Bill's advice, gaining a broad range of expertise which has proven to be invaluable when guiding clients through multi-faceted challenges.
Areas of Expertise
Education
LLB, University of British Columbia (1999)
Notable Cases
College of Traditional Chinese Medicine Practitioners and Acupuncturists of British Columbia v. Chik, 2019 BCSC 1135
Andi MacKay and Samantha Arrandale represented the Respondent and successfully defended an application that the Respondent be held in contempt of court.
WestCorp Solutions Inc. v. Lancaster, 2018 BCSC 789
Andi MacKay represented the plaintiff, Westcorp Solutions Inc., in an action against its former director for breach of fiduciary duty in secretly commencing a competitor company in the oil and gas turnaround industry.
Transmountain Pipeline ULC v. Mivasair, 2018 BCSC 947
Andi represented Elizabeth May, a member of parliament and leader of the Green Party of Canada, charged with contempt of court while engaged in non-violent civil disobedience relating to the Kinder Morgan's Trans Mountain pipeline expansion project.
Kidder v. Photon Control Inc., 2012 BCCA 327
Andi acted for the plaintiff, John Kidder, in connection with a wrongful dismissal claim and a claim for the recovery of monies paid pursuant to a loan agreement.
British Columbia Medical Association v. Aviva, 2011 BCSC 1399
Andi successfully represented individual doctors suing an insurance company for their defence costs. This was one of the first cases in Canada to deny an insurer the right to conduct a defence after an improper denial of insurance coverage.
R. v. Basi, 2009 SCC 52
Andi was counsel in this defining Supreme Court of Canada case on the scope of informer privilege and whether the scope of privilege should be extended to defence counsel.
3464920 v. Strother, 2007 SCC 24
This complex proceeding involved allegations of breach of fiduciary duty against the plaintiff's former lawyer. Andi was one of the lawyers acting for third-party strangers to the fiduciary relationship arguing that their profits could not be captured by any finding against the lawyer.
See all Andi's cases
Associations
Faculty, the National Criminal Law Program
Lecturer, Allan McEachern Advocacy Course
Member, the Trial Lawyers Association of British Columbia